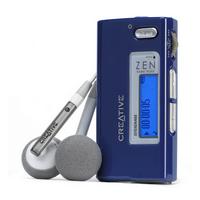 THE Christmas gift -- I got the Creative Zen Nano Plus MP3 player -- rated a best buy by Cnet and PC World. One gig of solid state memory, FM tuner and voice recorder. Can record directly from a CD player. Bite me, Apple.
We got one for my daughter too.
Also got some CDs -- new Alterbridge, King's X two-disk live set, and an earlier disk by Pillar. And I got the Eric Clapton Autobio.
Also shirts, calendars and stuff.
Bought my bride a GPS -- Garmin Streetpilot C550 -- TFT screen, points of interest, traffic reports, auto-rerouting, and it speaks street names.
A very Merry Christmas.